Finally you are here! Yangqi Food Tmall flagship store grand opening in March
---
In March 2020, Yangqi Food, a well-known brand that occupies a leading position in the food industry, will officially land on Tmall, opening a new chapter in the Internet B2C sales of Yangqi Food.
More than ten years of deep cultivation of seafood cuisine, cutting-edge technology forging safe and delicious food
Yangqi Foods established a wholly-owned new factory in Songjiang District, Shanghai in early 2012, and since then has entered the cooking stage of seafood deep processing.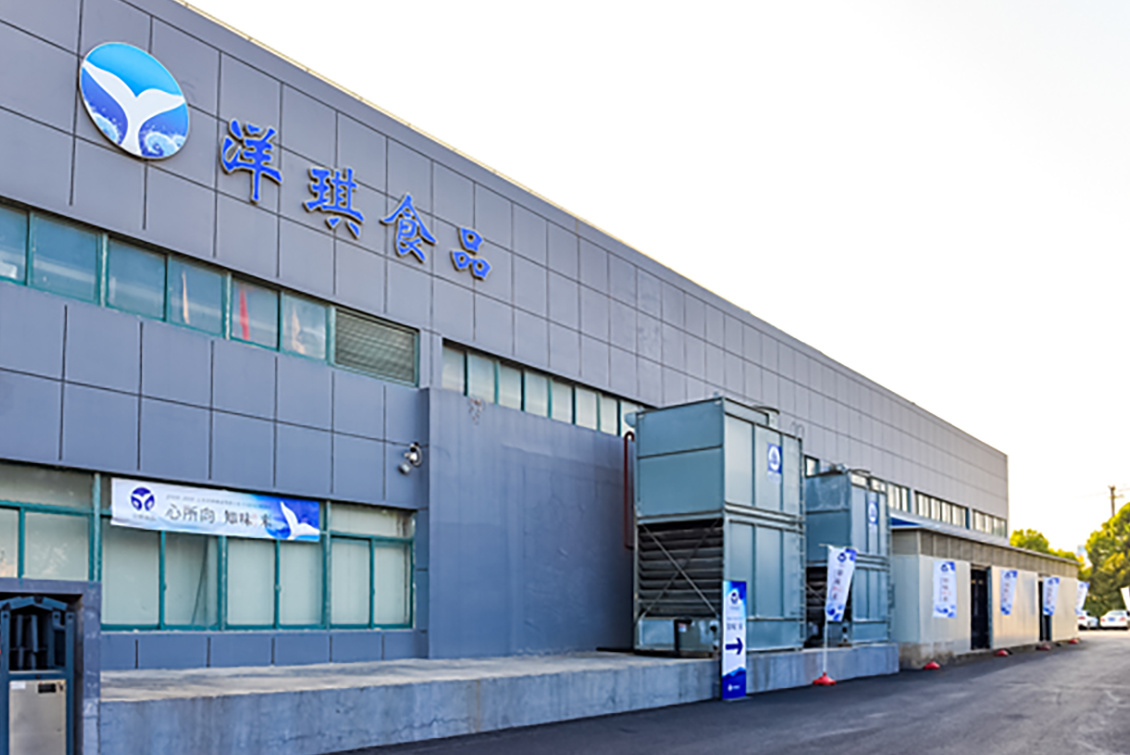 *Panorama of Yangqi Foods Songjiang Factory
The strict control of food safety and the ultimate pursuit of taste have established Yangqi Foods to obtain the leading position in the food industry of Mifu seafood in the years of operation, and have been well received by customers at home and abroad. Yangqi food has penetrated deeply into the first-, second- and third-tier cities in the country, with a market coverage of more than 50%. Not only that, but also exported to Southeast Asia, Europe, Japan, the United States and other parts of the world, and has become China's first seafood that uses miso Companies exporting to Japan.
Yangqi Food uses the latest modern equipment and rich experience to establish a complete food safety and quality management system. From the control of the source of food raw materials and excipients to the production of products, we adhere to the quality policy of "keep improving and strictly control" throughout. The factory has global authoritative certificates such as HACCP, ISO9000, and BRC, fully ensuring that consumers can enjoy safe, secure, and delicious ready-to-eat aquatic products.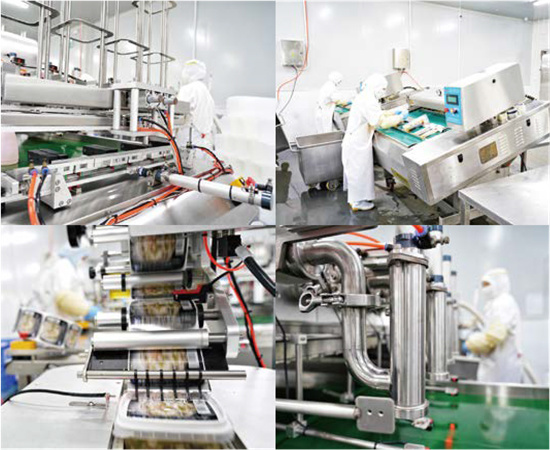 *Advanced equipment, orderly product assembly line
January 24, 2019 is a milestone day for Yangqi Food. After 118 stringent tests, the first seasoned seasoned seafood in China was exported to Japan, and the cabinets were completed in the Yangqi factory. The delicacies produced by Yangqi can also be tasted on the tables of Japanese people, and the return of seasoned seafood has truly been achieved. The feat of the country where the delicacy originated.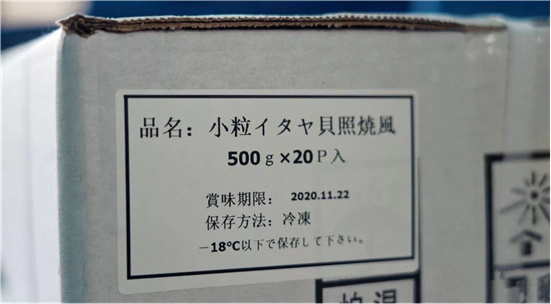 Elaborately carve "beautiful jade in the ocean" to show the essence of precious taste at multiple levels
In order to cater to consumers' increasing taste and pursuit of health, Yangqi Foods has independently developed a unique secondary seasoning technique in the selection process, integrating Japanese unique technology, multi-tasting, and multi-level display of the essence of Mifu Food. Its main products such as "wasabi octopus", "spicy fresh clams", "scallop skirt with rattan pepper", "Korean conch slices" and many other seasoning foods have won the national patent of the project's production process formula. The careful selection of materials and careful preparation fully prove the respect of Yangqi Foods for food, and add a strong pen and ink to Yangqi Foods' activity on the cooking stage.
The signature instant dish "wasabi octopus" is made of extremely fresh raw octopus and crisp and refreshing stingray, carefully prepared with secret wasabi essence. It is smooth, tender, crisp, fragrant, pure and smooth, and has a delicious and unique flavor. The slightly spicy and pungent taste allows you to enjoy different sensory experiences while enjoying the food.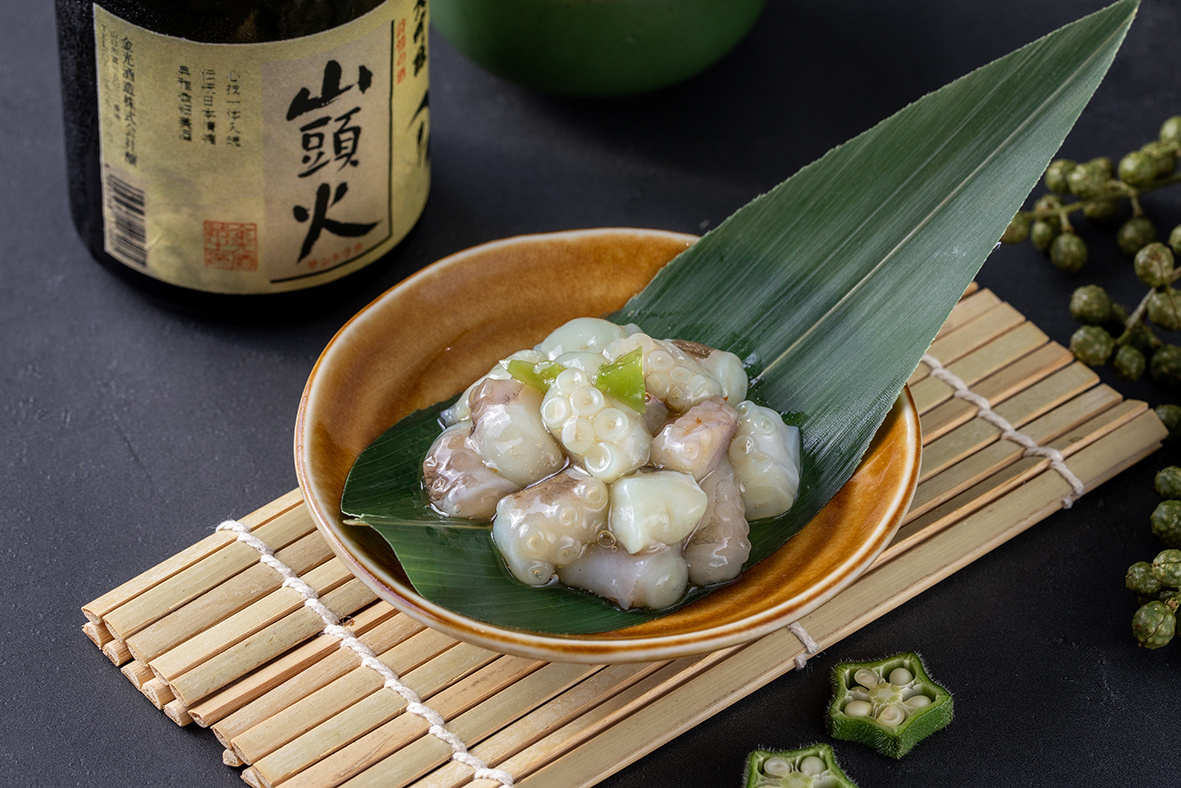 *wasabi octopus
The "North Korean Conch Slices", which is popular among consumers, is made of fresh large-grain conch slices from Turkey, which are crisp and chewy, and added with the sweet, spicy and delicious local spicy sauce of the Korean people in Yanbian, bringing you a fresh Korean flavor. The aftertaste lingers between the teeth, leaving an endless aftertaste.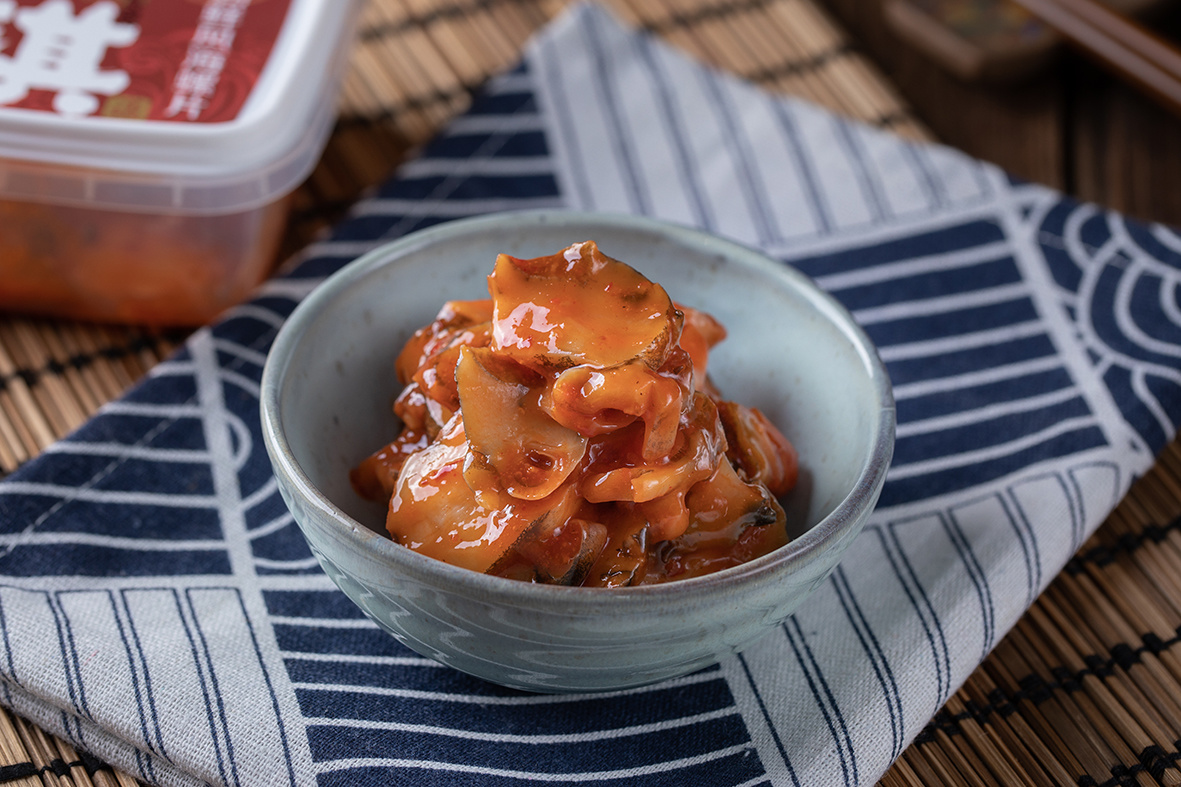 *Korean style conch slices
"Flavorful flying fish roe" and "spicy fresh clams" are enough for food lovers to try. Flying fish roe, also known as crab roe, has large and plump granules that burst open at the entrance, filling the mouth with a sense of QQ satisfaction, and at the same time, it contains nutritious high-quality protein and amino acids. "Spicy Fresh Clams" combines the natural delicious taste of clams with the aroma of Sichuan peppercorns, which is irresistible. It can not only be used for sushi and salads, but also an excellent partner for various creative combinations, ramen and rice.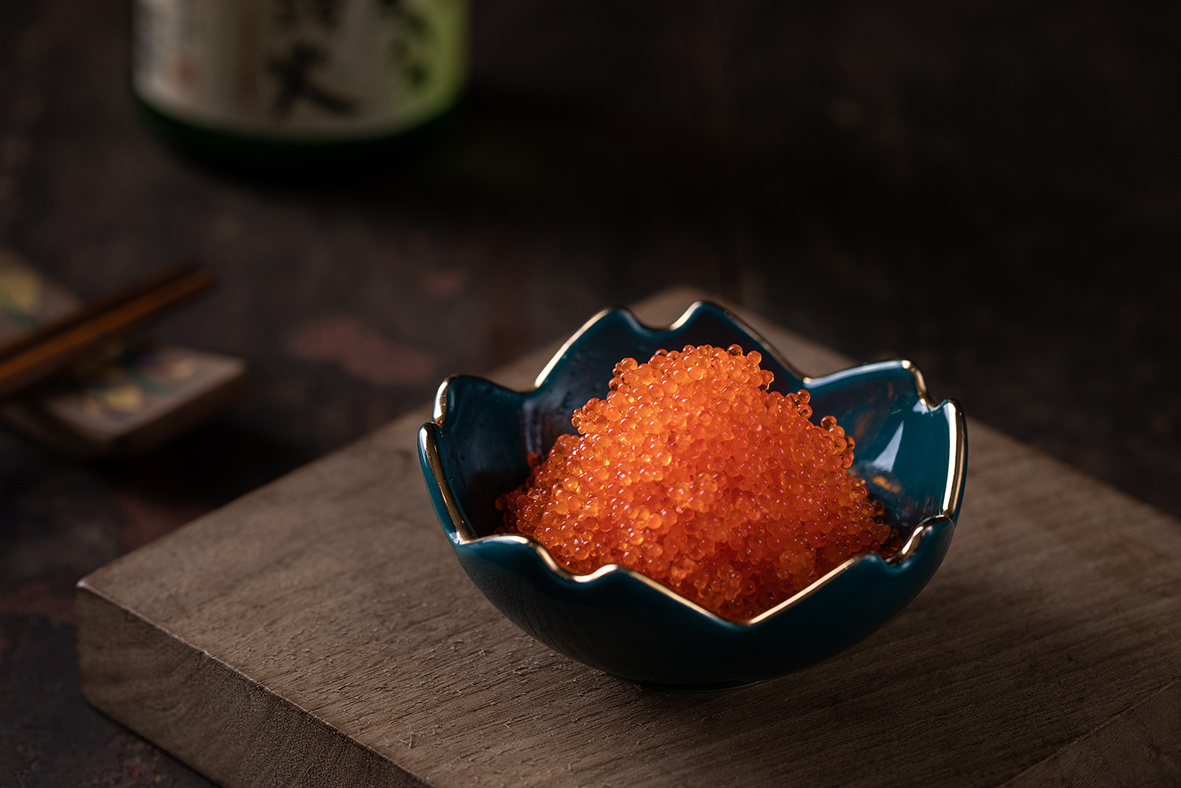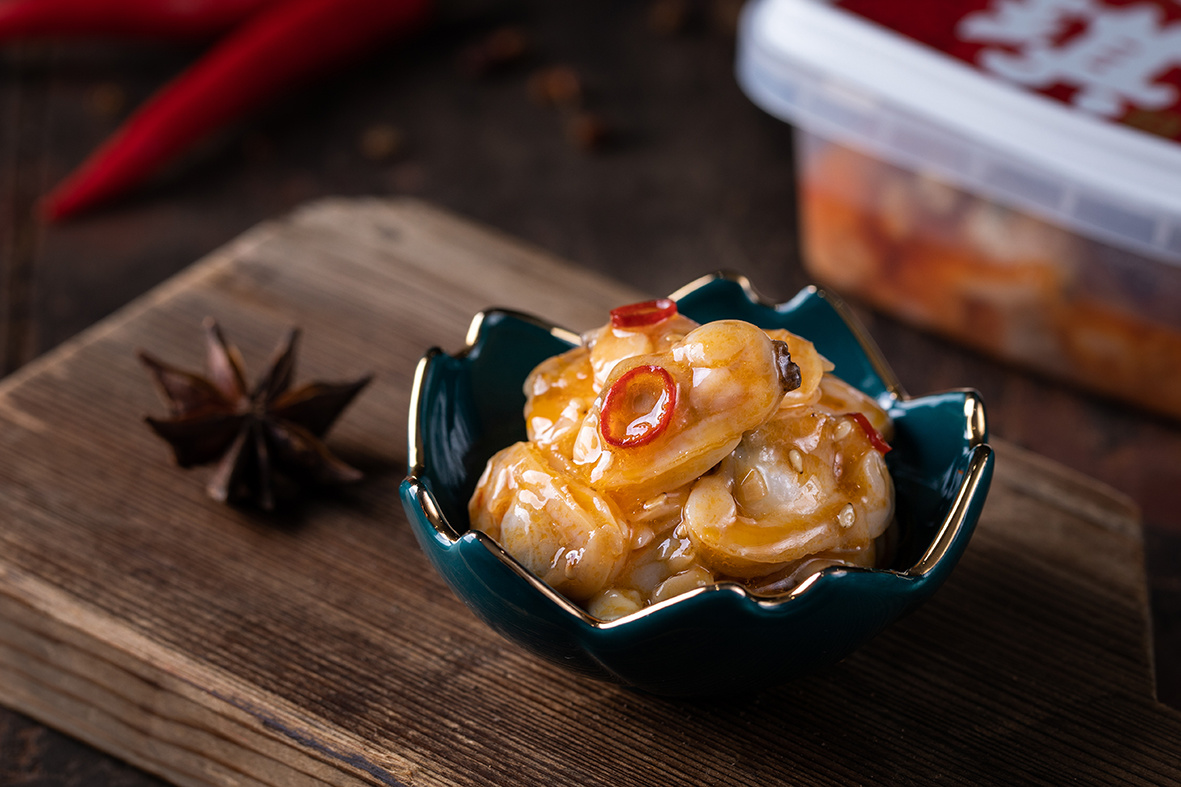 *Top: Delicate Flying Fish Roe Bottom: Spicy and Fresh
Open a new era of Internet sales and let the world taste Chinese flavor
Under the trend of market digitization, in order to respond to the needs of consumers, Yangqi Food has comprehensively created an online and offline Internet + marketing model, established a multi-faceted omni-channel retail structure for customers, shopping, and marketing, and refined its products. The packaging design is trendy and improves the overall shopping experience, making it more suitable for young people or families to consume. Yangqi Food flagship store will officially log in to Tmall in March 2020, opening a new chapter in Yangqi Food's Internet sales.
Mr. Li Dexin, the founder of Yangqi Foods, said: To improve the quality with heart, so that the whole world can taste the taste of Chinese flavor, this is the original intention of Yangqi Foods. In the future, the industrial chain will be laid out to create more interesting, Influential products continue to inject continuous market creativity and vitality into the Weifu food industry.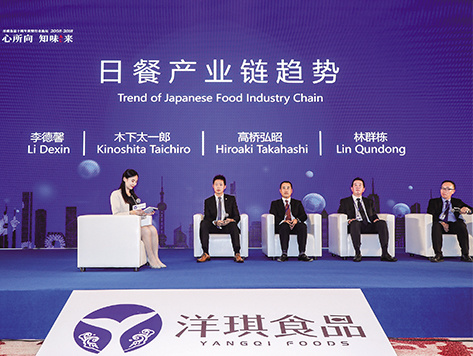 *Yangqi Food held the Japanese Food Industry Forum and Yangqi 10th Anniversary Celebration in Sheshan